Outside of the typical product range of a silica company, Stabifix Brauerei-Technik has developed helpful tools, that brewers don't want to miss, once they got accustomed with it. In production brewers can benefit from the dust protection system Stabivac. On the research side, the StabiProlin reagent can be used to mimic prolin-rich, haze-reactive protein fractions. And then there is the "universal beer sensor" Filtercheck, that will detect the slightest variations in the brewing process.
Outside of the typical product range of a silica company, Stabifix Brauerei-Technik has developed helpful tools for the brewer: The Filtercheck for prediction of filterability and the Stabivac for dust protection are systems brewers don't want to miss, once they got accustomed with it.
To predict the beer filterability STABIFIX invested into the development of the system Filtercheck, which performs the "Raible Filtertest". Due to its high correlation with the key filtration parameter, clarity and pressure increase, the Raible Filtertest is now accepted as a most reliable prediction system worldwide. The Filtercheck is used by many brewers and brewing institutes around the world. The test is quick and easy and presents a very cost-effective alternative to other methods.
The Filtercheck is a great production management tool, because it does help to predict filter performance and evaluate new kieselguhr mixtures. Since changes in most brewing process steps will have an effect on clarity and filterability the Filtercheck is a simplistic sensor to detect variations in raw material quality, brewhouse work, yeast management and more. So Filtercheck does not only help to receive a brighter beer more efficiently. It also sheds light on the overall performance of the whole brewing process. All this just by filtering 200ml of beer through the Filtercheck! How many systems can deliver so much information at such price?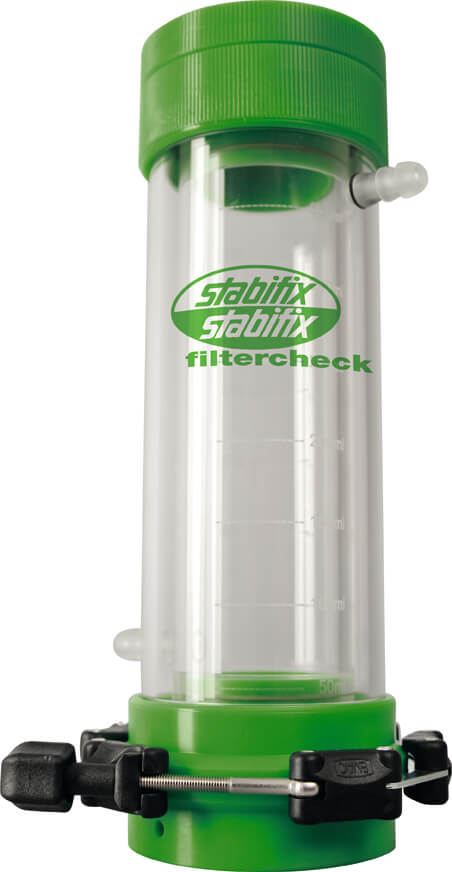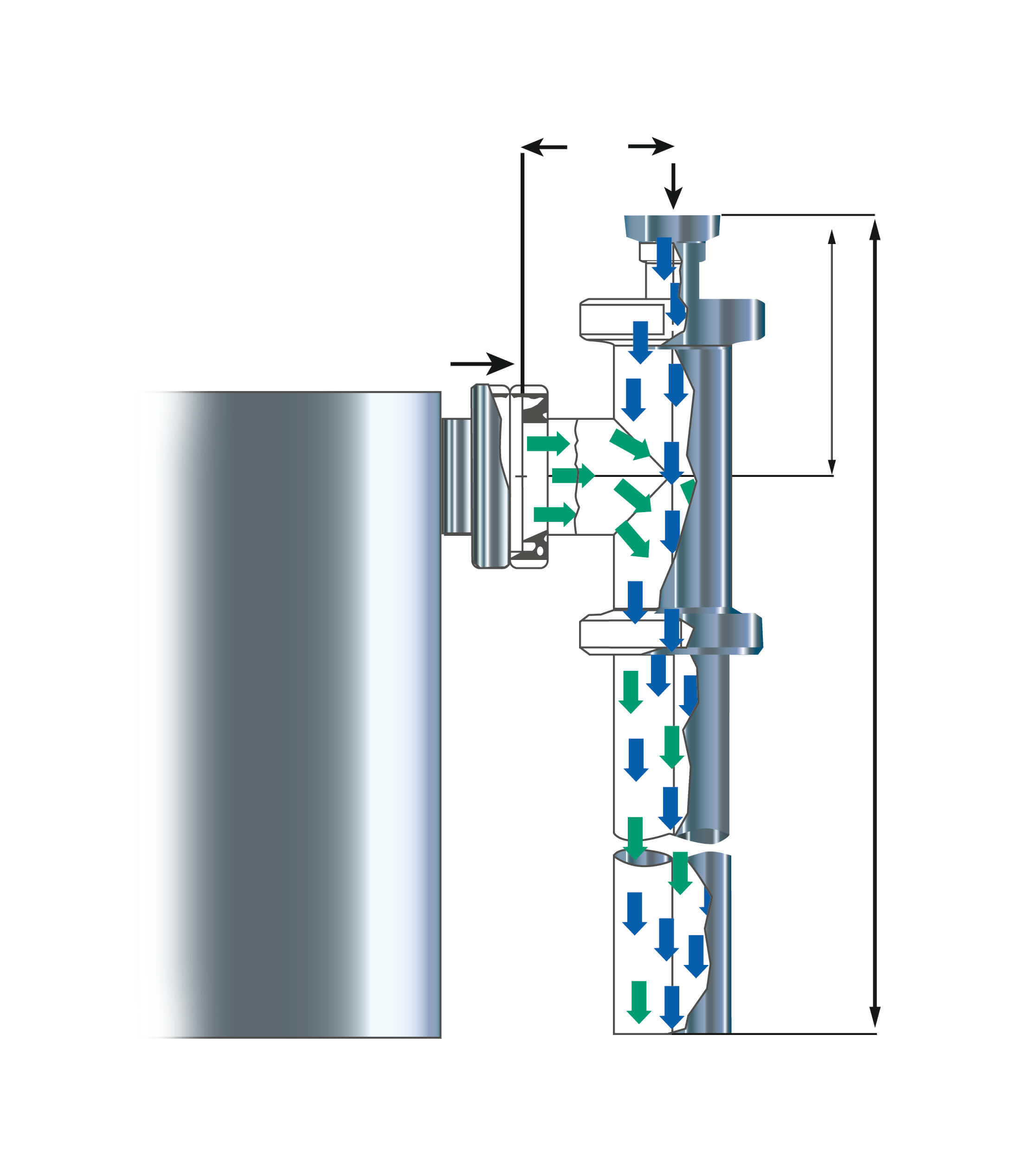 Stabivac for dust-free handling of silica gels. The Stabivac is a water jet device for vacuum extraction of dust from filter aids in kieselguhr dosing units, developed by STABIFIX Brauerei-Technik. Stabivac is connected to the dosing vessel. According to the principle of the water jet pump the unit causes suction through the filling aperture into the interior so that the dust of the filter aids cannot escape from the vessel. The effective suction of this device is specially adjusted to kieselguhr dosing units used in breweries and can be regulated by means of propellant water pressure. Stabivac is made of stainless steel, has no moving parts and therefore is not subject to wear. The unit can be safely sterilized together with the dosing vessel. For occasional manual cleaning, the Stabivac can easily be dismantled.
Until recently the StabiProlin® extract was only used internally to mimic prolin-rich protein fractions. In rather academic works this extract was added to buffered ethanol solutions or beers – often in combination with polyphenol extracts – to evaluate haze forming reactions. Today StabiProlin® is mainly used to prove and quantify enzyme activity in packaged beers, when technical stabiliser enzymes have been added during the brewing process. Most such technical proteases cannot be inactivated by pasteurisation, what causes concerns for many brewers. Those brewers now have a detection method, which is described in the publication "Assay for detecting technical proteolytic enzymes in beer" by Kupetz et al. StabiProlin® is available in 100ml flasks.
M. Kupetz, T. Heinrich, M. Gastl and T. Becker
Assay for detecting technical proteolytic enzymes in beer
The chemical-physical stability is an important characteristic of filtered beer. Since proteins are a main
cause of haze in beer, different methods in praxis application to reduce this haze formation have been
developed such as an adsorption on silica gel or bentonite as well as an enzymatic breakdown. Since
proteolytic enzymes can have a very selective activity on their substrate and are easy to handle, this type
of stabilization is often used outside the German purity law. However, due to high inactivation temperatures
and an application after boiling process, activities of these enzymes can still be present in the bottled beer.
To detect potential rest activities, the aim of this publication was to develop a sensitive and reproducible
method for the detection of the proteolytic enzyme activity in beer. Due to the specific activity of these
enzymes on proline containing proteins, a proline rich substrate (StabiProlin.) was dosed into the beers
and the residual concentration of gliadin (substrate) was determined after 24 hours of incubation. Blank
samples resulted in no significant (P > 0.05) decrease in gliadin concentration, whereas the content of
gliadin in beer containing proteolytic enzymes was significantly (P < 0.05) reduced over time. Despite
pasteurization up to 1000 PE of the enzyme-inoculated beer, a high breakdown of gliadin (20 – 100 %) could
be determined. This was also confirmed in 11 practice beer samples (20 – 75 %). Purity law brewed beers
showed no decrease in gliadin concentration. Thus, application of this method can be recommended to
optimize beer stabilization using proteolytic enzymes, to select suitable enzyme preparations and especially
to adjust the dosage amount of stabilizing enzymes.
The complete publication can be found at BrewingScience with this link or contact us to request a pdf file:
Stabifix Brauerei-Technik GmbH & Co. KG
Fraunhoferstraße 8
82152 Planegg / Munich
Germany
brauereitechnik@stabifix.com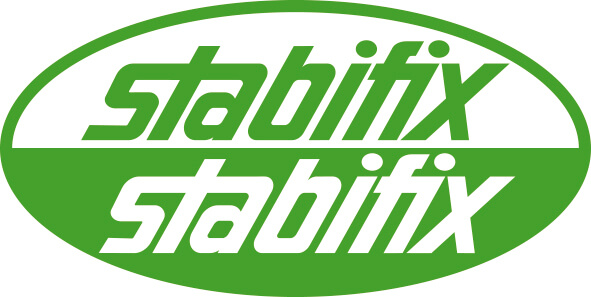 Stabifix Brauerei-Technik
GmbH & Co. KG
Fraunhoferstraße 8
82152 Planegg
Munich
Germany
PHONE
 +49 (0)89 898 999-0
MAIL
brauereitechnik@stabifix.com