the stabifix

product range
SILICA-BASED STABILISERS & CLARIFIERS
Stabifix silica-based stabilisers and clarifiers are highly effective for haze-reactive protein adsorption. The structure, pore volume, and moisture content of each product determines its adsorption capacity.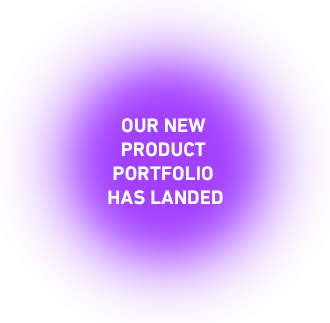 A xerogel for optimising filtration.
Available in powder format
A high performing xerogel that adsorbs haze-active proteins to greatly enhance colloidal stability.
Available in powder format
A xerogel with a pore matrix for selective adsorption. 
Available in powder format
STABIFIX® EXTRA
STABIQUICK® SELECT
Both are a hydrated xerogel that combine the advantages of both a xerogel and a hydrogel. The availability of each product is country dependent.
Available in powder format
A xerogel with extreme stabilisation properties. It is also applied for pre-clarification. Now bentonite-free. Not suitable for the filter. 
Available in powder format
An in-tank beer clarifier that can be used for pre-clarification, clarification and for optimising filtration. 
Available in liquid format
A hydrogel for optimal low dust stabilisation and filtration performance. For DE and membrane filters.
Available in powder format
Stabifix PVPP for powerful polyphenol adsorption.
A PVPP with a high affinity for haze-active polyphenols for enhancing the colloidal stability of beer. Its application is optimised when used in combination with STABIFIX silica-based products.
Available in powder format
Stabifix gallotannin is a type of polyphenol that creates a complex with haze-active proteins.
A fast-dissolving hydrolysable gallotannin from a natural plant source for improved colloidal and flavour stability. It is selective in binding haze reactive proteins and due to its high purity, it will not impact the flavour, foam, or colour of the beer. Gallotannins are also known for having metal chelating properties.
Available in granulate form
New Stabifix enzymes assist degradation of proteins and starches to improve beer filterability, reduce haze and greatly enhance colloidal stability
A prolyl oligopeptidase (also known as prolyl endopeptidase) that hydrolyses proline-rich proteins, mainly at the carboxyl site, involved in protein-polyphenol interactions to give an enhanced colloidal stability. PEPfix® can also be used to produce gluten-free beer. Colloidal stability improves significantly when PEPfix® is applied in combination with Stabifix silica gel. The combined application allows for a marked reduction in enzyme dosage rates resulting in a considerably lower cost-in-use.
A high performing blend of glucanase and arabinoxylanase that breaks down major cell wall components. Targets ß-glucans and xylans, including water-soluble arabinoxylans, to reduce wort and beer viscosity resulting in faster wort separation and beer filtration, higher throughput, and haze reduction. FLOWfix® gives brewers greater flexibility in raw material choice. Adjunct ratios can be easily adjusted, and the thermostability of the FLOWfix® means there is a positive impact on sustainability.